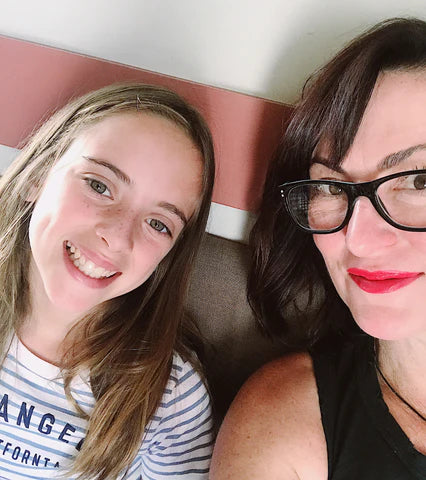 How Skinbuzz Came to Harness the Power of Bee Offerings for All-Ages Skincare
As an esthetician, acne specialist, and dedicated mom, I embarked on a mission to find the perfect skincare products for my teenage daughter's delicate skin. But to my disappointment, the market offered limited options. Determined to create a solution that would truly meet her needs, a spark of inspiration ignited within me. I had a profound realization—nature's gifts combined with pure, organic ingredients and the remarkable benefits of bee offerings could be the key to safe and effective skincare for all ages and skin types.
This realization became the driving force behind the birth of Skinbuzz. Fueled by our unwavering commitment to quality and a passion for organic skincare, we meticulously crafted a line of products that transcends age boundaries. Our carefully crafted formulations harness the power of nature's finest ingredients, boosted by the remarkable properties found in bee offerings.
Imagine propolis, beeswax, and royal jelly working their magic. Propolis gently cleanses, soothes inflammation, and aids in healing—a true savior for both acne-prone and aging skin. Beeswax nourishes and protects, locking in moisture and enhancing your skin's natural suppleness. Royal jelly, packed with nutrients, promotes balance, rejuvenation, and an ageless glow.
The remarkable thing about bee ingredients is their versatility. For young, acne-prone skin, these natural wonders cleanse, soothe, and heal without clogging pores or causing irritation. They help combat blemishes and promote a clear complexion. Simultaneously, for mature skin, bee offerings bring about rejuvenation and a youthful appearance. They aid in reducing the visibility of scars, fine lines, and wrinkles, promoting a radiant and age-defying glow.
At Skinbuzz, we believe in the power of nature to provide effective solutions for various skincare concerns at every stage of life. Our organic formulations, combined with the remarkable benefits of bee ingredients, deliver comprehensive skincare benefits for both young and mature skin. Experience the transformative effects of these natural wonders as they work in harmony to nurture and enhance your skin's natural beauty. Trust in the organic and non-pore-clogging ingredients that make up Skinbuzz products, and unlock your skin's potential for radiant health and timeless beauty.